Willsboro, May 27-- Plattsburgh State cross-country runner Michael Brockway successfully defended his Patch Sprint title, winning the 2023 race in a time of two hours, two minutes, 20 seconds. Leading the pack from start to finish, Brockway bettered his 2022 time by a minute and half, storming out of the gate to set a new split for Bare mountain (8:37). "Feels good to defend the title but much bigger goals were in mind," Brockway posted on Strava. "I'll blame it on the heat this year but next year will be different. Super glad to be back; best vibes out there. I love this race!"
Kurt Schuler finished second, marking the eighth time in as many races he has had a top-5 result. Another PSU cross-country runner, Logan Van Buren was third, with Canadian Anthony Morell, and veteran racer Jeremy Drowne rounding out the top five.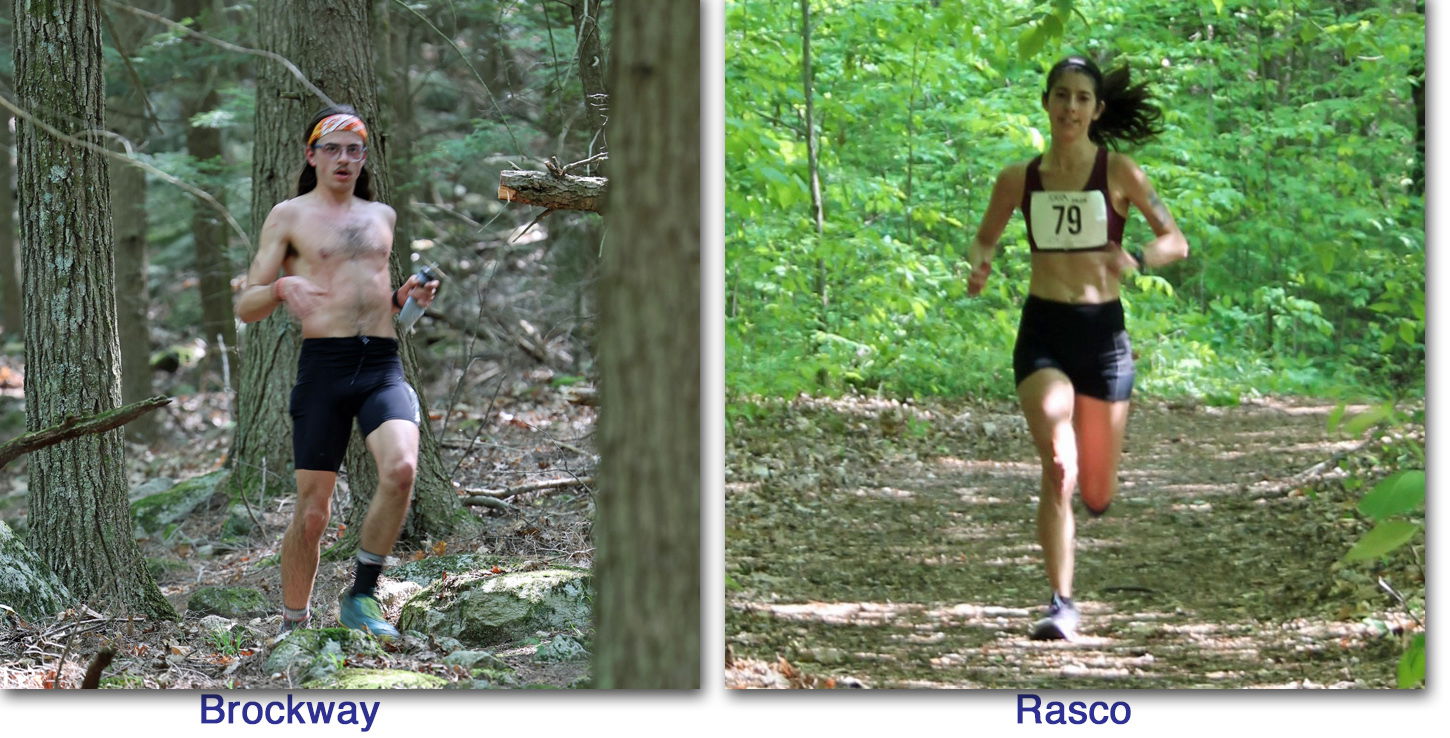 Erin Rasco, a teacher at nearby Willsboro Central School, took the women's overall in a time of 2:22:58, roughly three minutes off of the long-standing course record. "I got lost a few times on course; nothing major but it definitely cost me some time." Past champions Alexandra and Elizabeth Disney tied for second, well in back of the winner. 2022 champ Shannon Surdyk was fourth, followed by Mac Guthrie with a record number of women's racers bettering the three-hour mark.
Ken Ryba captured yet another Clydesdale division win... Michael Burgess won the half sprint while Olivia D repeated for the women... Eddie C became a three-peat champ in the Kindersprint, setting a course record on Poke-O-Moonshine.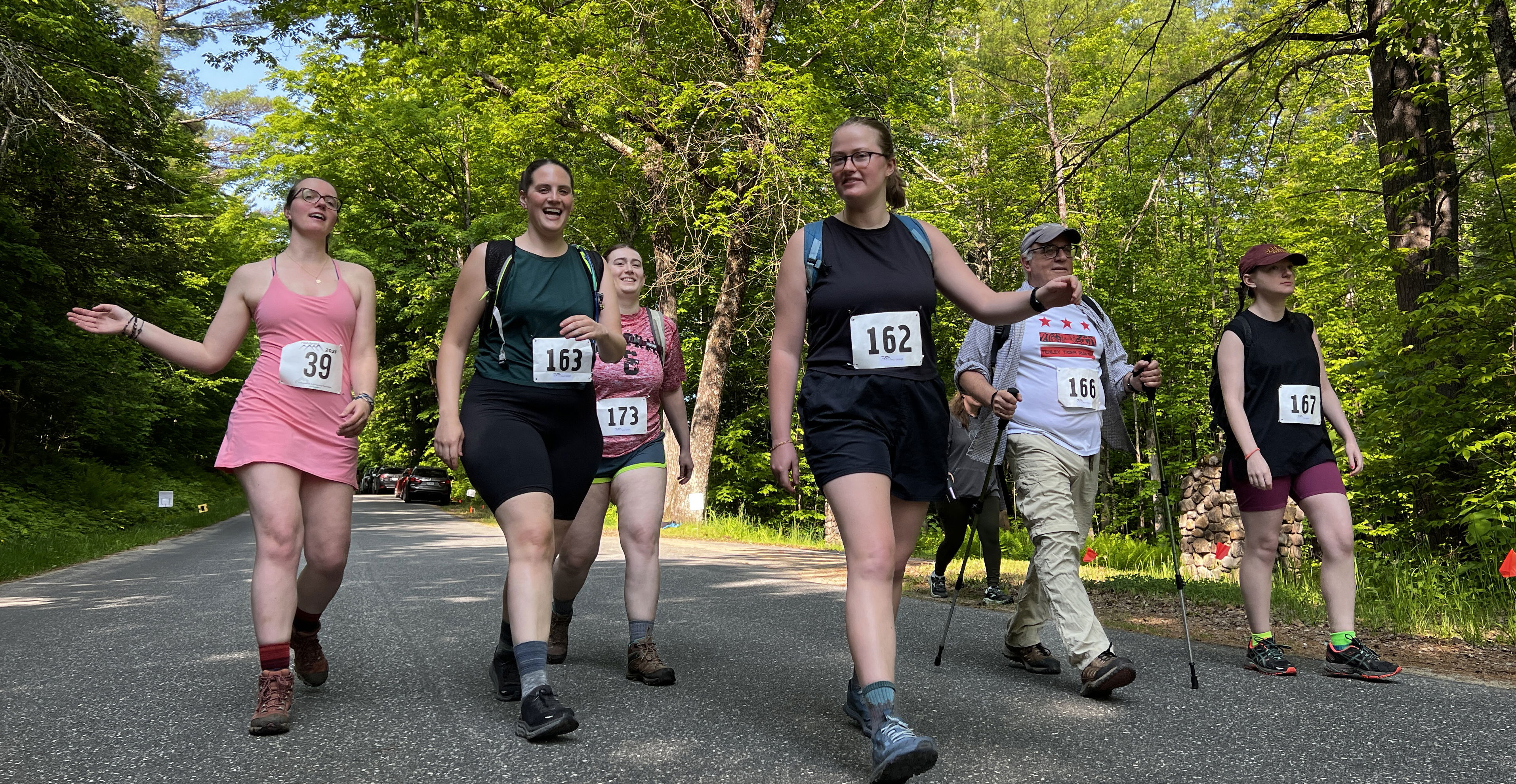 All told, over 170 people showed up to race, trek, volunteer, or donate. "Another solid event, with beautiful weather and lots of help from our volunteers," reviewed race organizer Tim Singer. "While the amounts are still being tabulated, I know we reached in the neighborhood of $15,000 in donation for Adirondack Scholarship. That's, really, what is most important; thanks to all!"
---
Full size images available for purchase to support ADK Scholarship