What is the Patch Sprint?
The Patch Sprint is a weekend reunion, featuring dinners, parties, a race, and a popular trek. Created in 1996, the event's main purpose is to raise funds - via participant donation - for Adirondack Scholarship Foundation.
Who can take part in the Patch Sprint?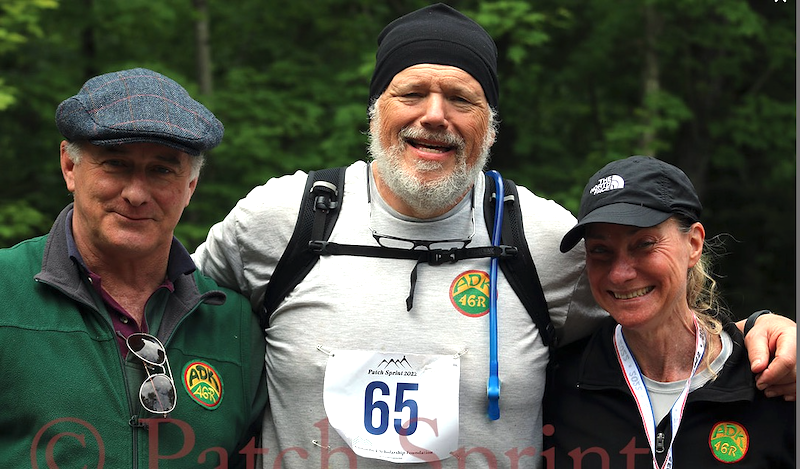 The event is open to invited members of the Pok-O-MacCready "Family" (current and alumni) and friends. Guests are eligible, providing that they pledge a donation to our beneficiary, while availability lasts. All are welcome to volunteer and donate.
This is a Fund Raising Event. What is the Adirondack Scholarship Foundation?
Our mission is designed to provide financial support for families in need to send their children to summer camp. Your entry fee covers race costs only; Funds raised through donation, raffle tickets and other means will go directly to the Foundation. (
Learn more
)
What's the best start time for me?

The full race has three separate starts (7:00; 8:30; 9:30). While each start time has a designation (Trekker, Runner, Racer), we want you to start at whichever time you are most comfortable. (*racers under the age of 18 may not start at 9:30am unless they partner with another racer)
Will there be a cutoff on registration?
Due to increased popularity, and the need to limit the number due to considerations of environmental impact and race logistics, early registration is open to only returning Patch Sprinters. In 2019, registration was cutoff at 113 racers and trekkers, and closed on May 9; we highly encourage early registration to guarantee a spot. The registration fee increases on March 15. Those registering after April 30 may be denied a hat and aid supplies, as those items will be ordered based on an estimated turnout.
I have a friend/family member who doesn't want to run or trek, but does want to be part of the festivities. Are they allowed?

Everyone is welcome! While we would encourage them to take part as a volunteer, they are welcome to register as a donor or guest. There will be a small charge for guests to attend our parties and, while availability lasts, stay overnight.
How will I get from the finish back to the start?
We will provide transportation. In addition, you may make arrangements (during registration) to have a few articles of clothing/supplies brought to the finish area.
How hard is the course?
There are some short, steep stretches that lead to the summit ridges of the four mountains. Otherwise, the course consists of gradual ups and downs, with several level stretches. The surface ranges from asphalt roads (with soft shoulders) to dirt roads and trails, with a few well-marked trail-less stretches. Knowledge of pacing, and physical stamina are important ingredients towards an enjoyable race or trek.

I want to take part, but I don't think I can cover the distance, or am afraid of getting lost.
Since the inception of the Patch Sprint, 93% of all starters have finished the designated course. Our finishers have ranged in age from 7 to 81. Many people have been unsure at first, only to find that the Patch Sprint is not only doable, it's enjoyable. Maps and detailed course directions are available and with the event growth, participants are rarely, if ever, alone.
What if I signed up for one division and I now want to switch to another division?
There is no need to re-register. Simply drop us an email no later than 72 hours prior to the event. Read more about the details of each division here.
What is the normal temperature in Willsboro, NY in late May?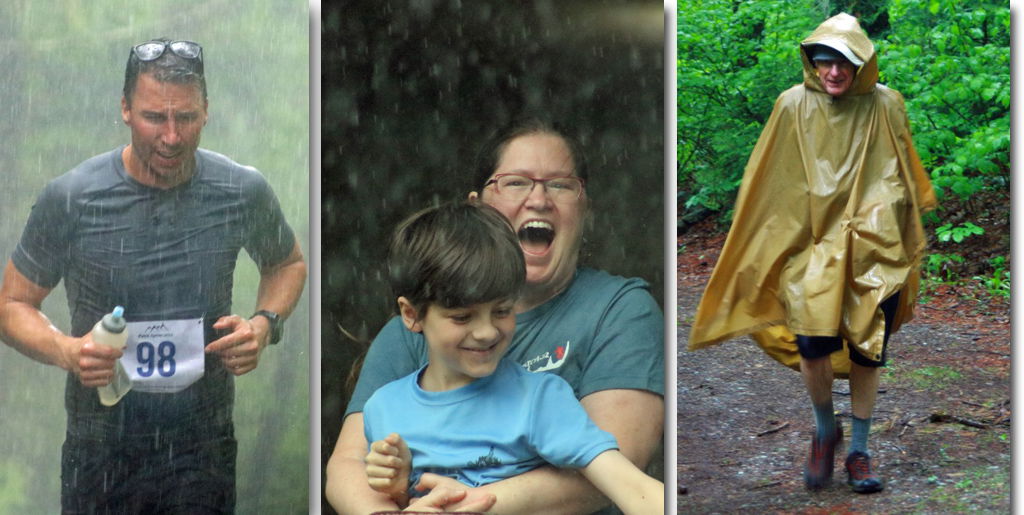 Be prepared for hot or cold. Willsboro is in the Adirondacks which are known for a wide variety of weather patterns each season. The event will held regardless of the weather. In the event of rain or cold, the festivities will be moved indoors.
What kind of course support is provided?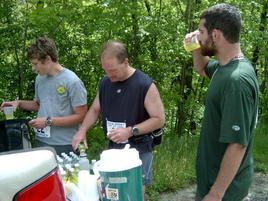 The Patch Sprint will furnish maps, and aid supplies for all racers and trekkers. Located at several locations along the course, our aid stations will include water, Gatorade, energy gel, other assorted snacks.
​
Is there medical support for athletes?
While there will be no designated medical personnel, provisions will be made to immediately assist anyone in distress. Facilities are located at several areas nearby our race, and many of our regular participants are either health care professionals or certified in first aid.


Is lodging provided? How about showers?
Complimentary lodging is available at Pok-O-MacCready Camps, for all registered participants. Event partner Long Pond Cabins- has private or shared lakeside cottages, for a reasonable fee. A small portion of the course is located on their property. Additionally, there are several hotels, motels and B & B's in Willsboro, Essex, Keeseville and Plattsburgh, NY. Following the race, all runners and trekkers are permitted to use our facilities to clean and change. There is a parking lot located at the beginning of the course.
Registration has closed for racers and trekkers. What can I do?
Register to be put on a waiting list. There may be scratches. There will likely still be availability for volunteers, and donors are always welcome to attend as a guest.
When can I pick up my race packet?
Friday, May 27 from 5:00 - 8:00PM at the Race Expo, or Saturday, May 25 from 6:45 - 9:00AM.