Attention Patch Sprint Racers and Trekkers:
It's another year for BEAST (Best Ever Awesome Sprint Training) and for 2023, we celebrate just a few of the many varieties of music.
Each week, we will commemorate a different genre of music, incorporating that theme into the post-training party, food and outfits.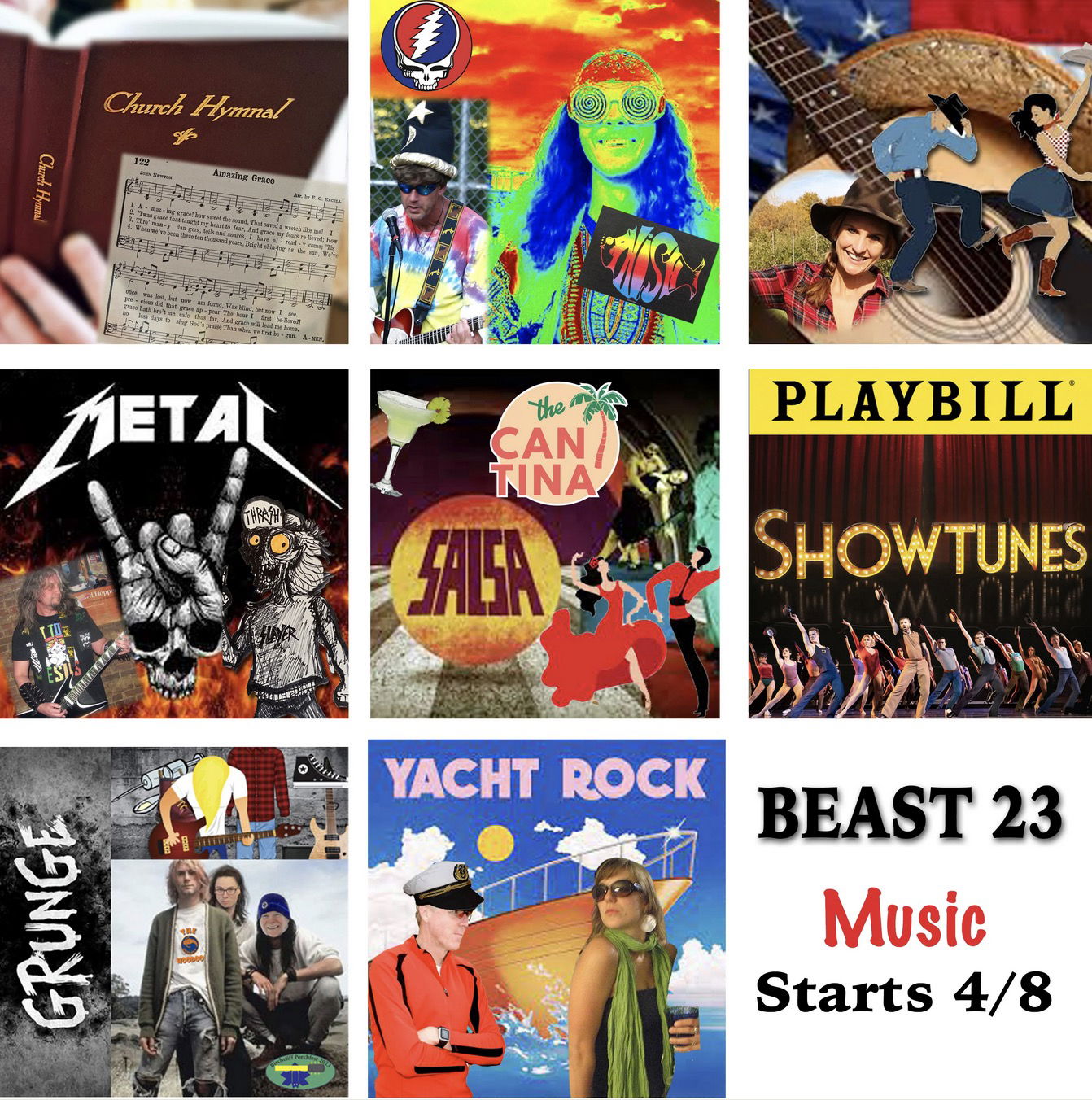 Oh, right: we will also jog & hike.

So, slap on your earbuds, punch in your playlist, and CLICK HERE find out all about BEAST 2023!