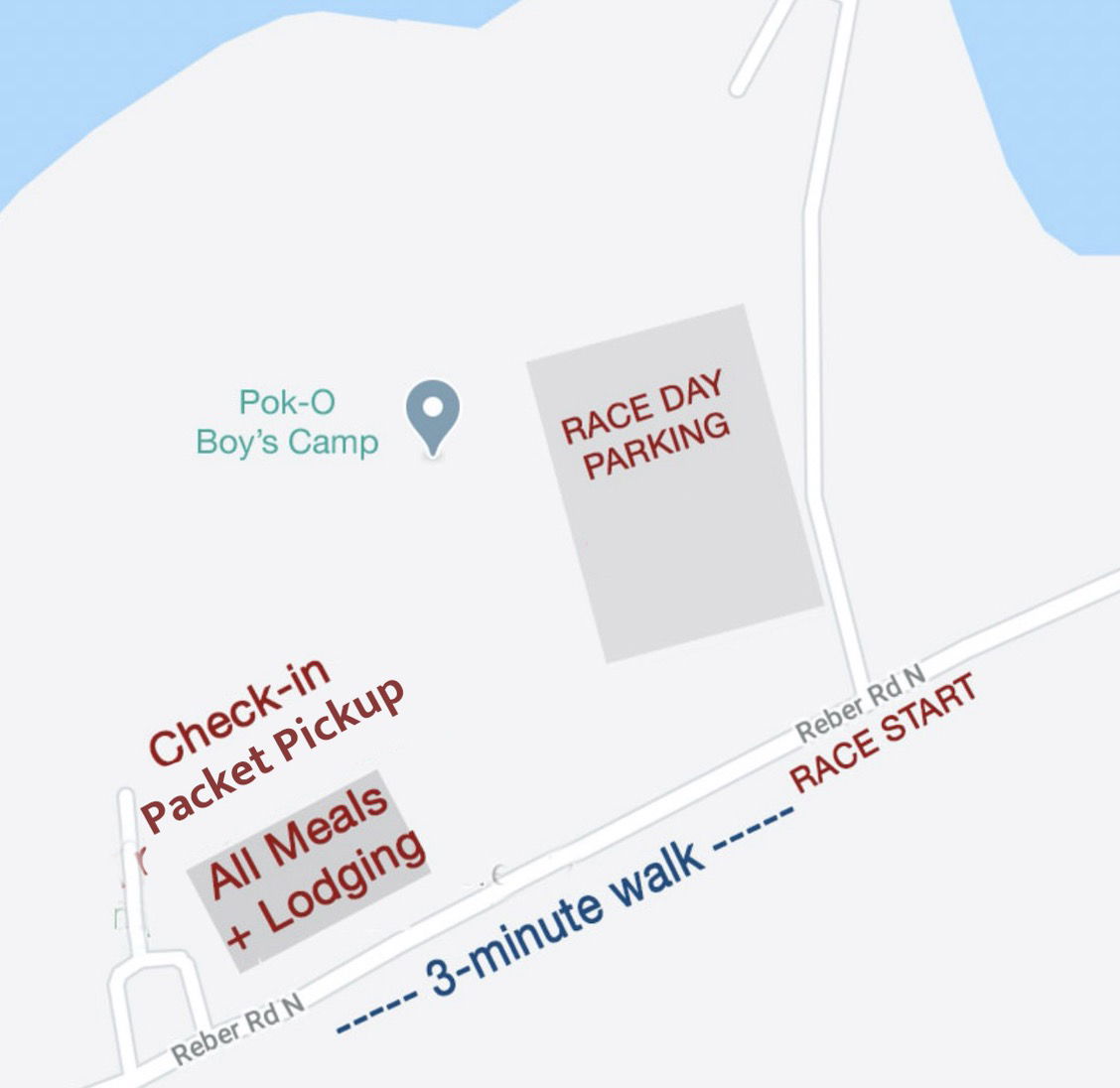 Like much of the course, the start of the Patch Sprint is at an out-of-the-way location, located at the start of the driveway to Pok-O-MacCready Camps. Set your GPS to: 1391 Reber Road North, Willsboro, NY 12996.

For those without GPS navigation, the location, on Reber Road, is one mile west of NY State 22, two miles north of the town center in Willsboro. See maps below.

Friday Check-in & packet pickup, and all meals, will be at the Pok-O Queen Conference Center at Camp MacCready, 250-yards from the race start. Saturday pre-race check-in will be at either the same location, or at the race day parking lot, tbd.

Please do not park on Reber Road; rather, use the parking area just after turning into the driveway at the race start.