In honor of the life and legacy of Camp and Patch Sprint alum Remi Weiman, throughout the Patch Sprint weekend we will be featuring a special fundraiser for Adirondack Scholarship Foundation.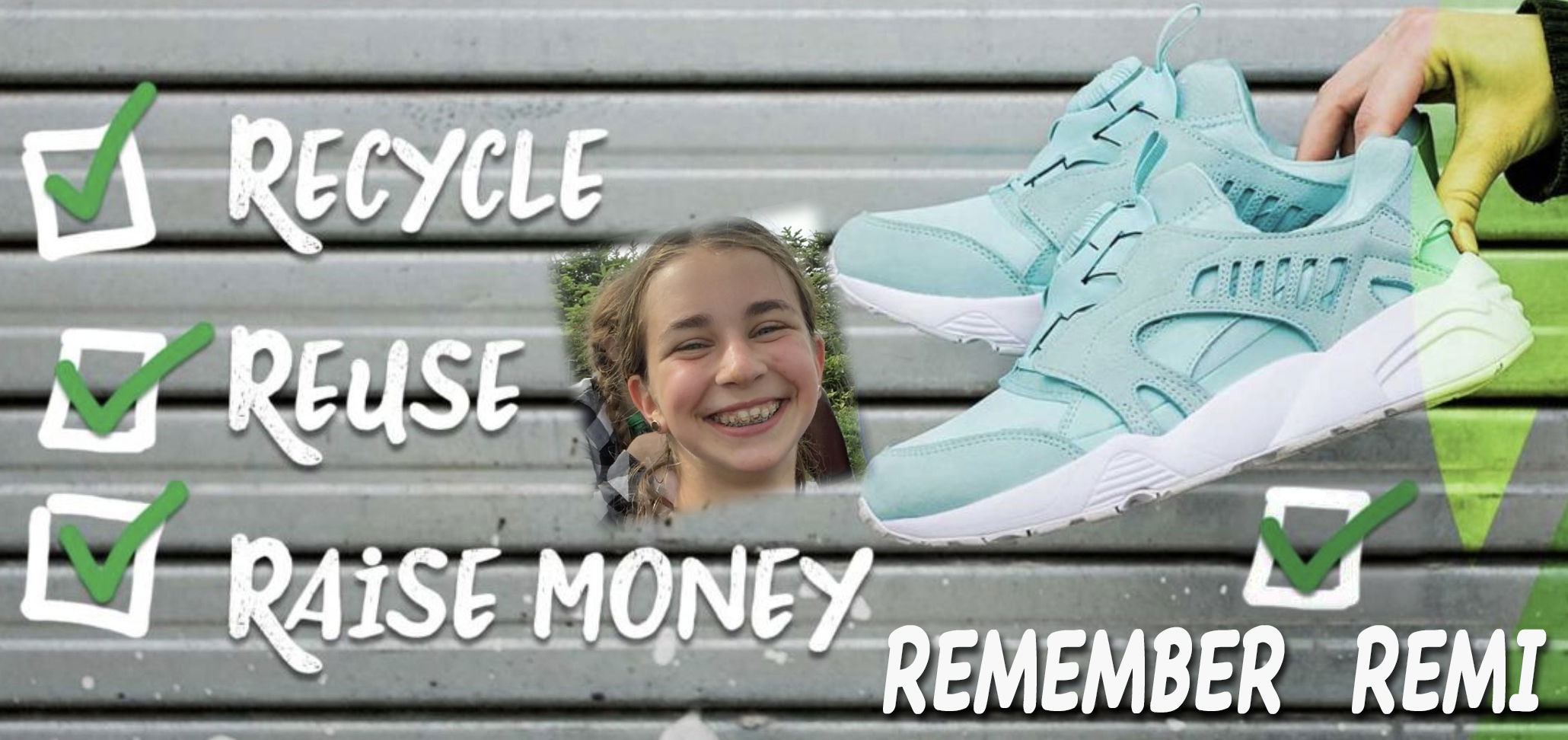 Because of Remi's interests in running, hiking, and sustainability, we've partnered with Got Sneakers, a sneaker recycling organization. Since sneakers are manufactured with materials that are not biodegradable, they remain in landfills or are incinerated, which leads to toxic chemicals in our air and soil. The process of manufacturing sneakers produces large amounts of CO2 which contributes to the serious effects of climate change.

You can bring in any used sneakers and Got Sneakers will recycle them, keeping used sneakers out of landfills, reducing the need for manufacturing new shoes and sneakers, and supporting a growing circular economy.
In return, Got Sneakers will pay for the total number of sneakers; that payment will go directly to the ADK Scholarship, in Remi's name.

You can bring in your used sneakers anytime Friday and Saturday. There will be one donation bin outside the race check-in desk, and one at the race-trek start.

On behalf of the ADKSF, and Remi's entire family (who will be at this year's event), a heartfelt thanks for keeping Remi's spirit alive by helping future generations of children!